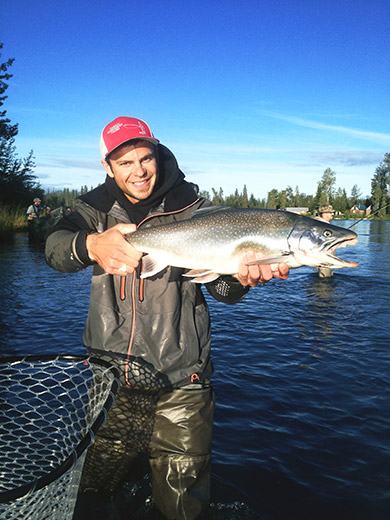 MEET YOUR GUIDE, COREY.
Raised behind Trail Lake Fish Hatchery in Moose Pass, Alaska, where his father managed facility operations for 15 years. Corey has lived around the Salmon and Fishing Industry since birth. Growing up fishing the waters of the Kenai Peninsula and Moose Pass as soon as he could cast a line. Corey's knowledge of the area's back-country and river drainage ways gives him the opportunity to take people fishing to places that are truly unique and pristine. A safe and authentic Alaskan fishing experience is what he strives for; making a trip that will never be forgotten. "There is something about walking through the wilderness on a game trail to get to a secret fishing hole that makes my trips unique." Corey is passionate about his profession as a fisherman and guide, taking pride in sharing his knowledge and experience with every angler that visits Alaska. He treats each client with the same respect and openness everyday of the season.
Corey owns Chugach Backcountry Vacation Home where he bases his fishing operations. The house is a beautiful place to stay, with wonderful views, and minutess drive to the best fishing on the Kenai Peninsula. Trips by Chugach Backcountry Fishing are customized by the anglers to fit their busy Alaskan schedules. Corey will go out of his way to ensure the most memorable fishing experience!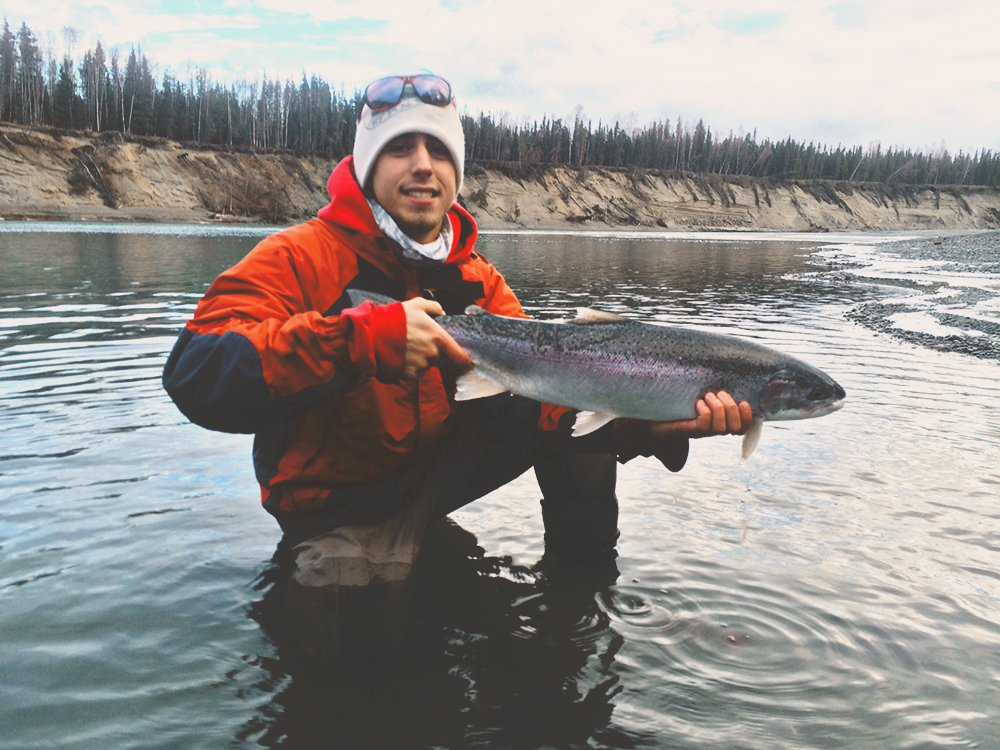 MEET YOUR GUIDE, JARED.
Jared Linquist, born and raised in Moose Pass, Alaska has been fishing the Kenai Peninsula since he was able. He grew up with Trail River right in his backyard, which made it easy for him to develop the skills of an avid fisherman and become a fishing guide. At a young age he was hooked and acquired a lifelong hobby and as the saying goes "has fish blood running through his veins."
Not only is he extremely passionate for the sport and the fish that are in this small essence of paradise, but more he fishes the more he wants to fish. It is the unpredictable that keeps him striving the be the best possible fisherman and outdoor enthusiast he an be. Throughout his 22 years in Alaska, he has been fishing the local rivers and lakes and there never a day throughout the season, Jared cant find some fish. Everyday is a different experience and there is always new, bigger, harder fighting, and unique fish to be caught. Within his first years of guiding Jared has proven himself in the guide community and on the river and provides Chugach Backcountry clients with a safe and exciting lifetime experience. Its been an honor to bring a local Moose Pass fisherman onto the Chugach Backcountry Fishing Team!